What Cities in Alaska do You Ship to and From?
This is our fourth and final installment in our blog series, FAQs. For the past few months we've been going through each of the questions that are found on our website's FAQ page. Question four asks:
"What cities in Alaska do you ship to and from?"
Here's how we answer that question:
"Alaska Air Forwarding has been shipping freight to Alaska since 1965! With this much time in the business, we have established connections across the entire state of Alaska. We have access to even the most remote areas, such as Little Diomede Island. We are even able to get around the Dutch Harbor Shipping Embargo. To find out more take a look at our service area map or read about our remote shipping services."
Well, here's our service area map: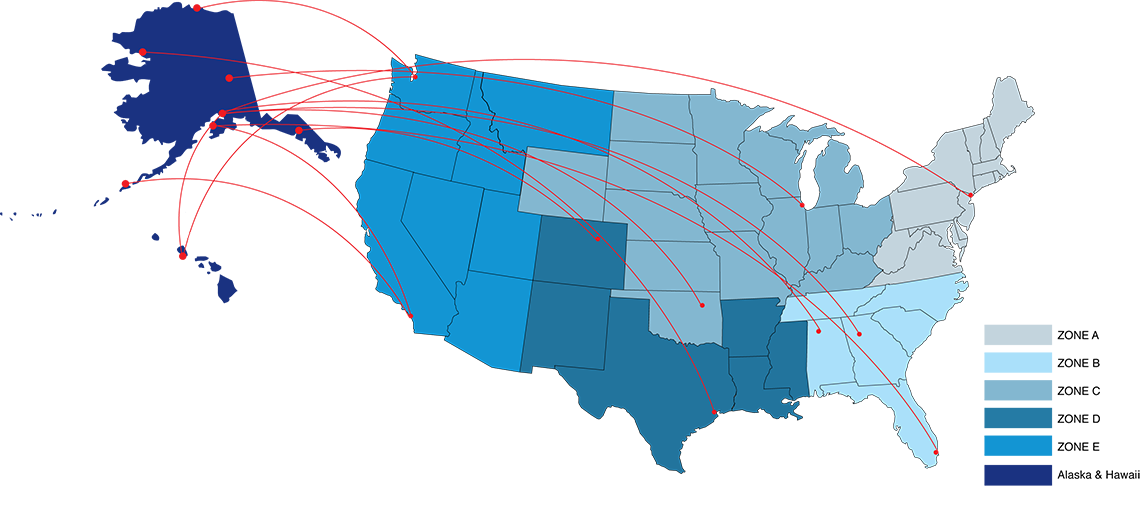 As you can see, we basically cover the entire United States, but we really cover Alaska. There is really no place within the state of Alaska that we do not service. We ship to every major city in Alaska:
Juneau
Fairbanks
Anchorage, where one of our Alaska offices is located
Dutch Harbor, another AAF hub
Ketchikan
Sitka
Seward
Wasilla
Homer
Kenai
Kodiak
Where ever there is a landing strip, our planes can ship to that area. However, one of the challenges of working in Alaska is the geographical vastness of the state, making much of the state very remote and difficult to reach. Despite this challenge, we are still able to ship to anywhere in the state by contracting with a large number of other companies who have the capacity to reach these more remote places. We've been in the shipping business for more than 50 years and in that time we've learned a few things about navigating Alaska. So when we are asked which cities in Alaska we ship to and from we just say, "all of them," because that's the fact. Sometimes we have to use a variety of methods to move the freight, but it gets done in a timely and cost-effective manner.
If you have freight that needs to be shipped to or from Alaska, contact us. We have a dedicated team in our Alaska office as well as our headquarters in Seattle. We'll give you a quote and get the process started.